Profile
Grant Access
Subscribe
Track Account

Paid Account
Created on 2015-02-08 17:09:19 (#2372994), last updated 2017-10-02 (2 weeks ago)
3,193 comments received, 6,692 comments posted
34 Journal Entries, 26 Tags, 0 Memories, 72 Icons

About

Mini Bio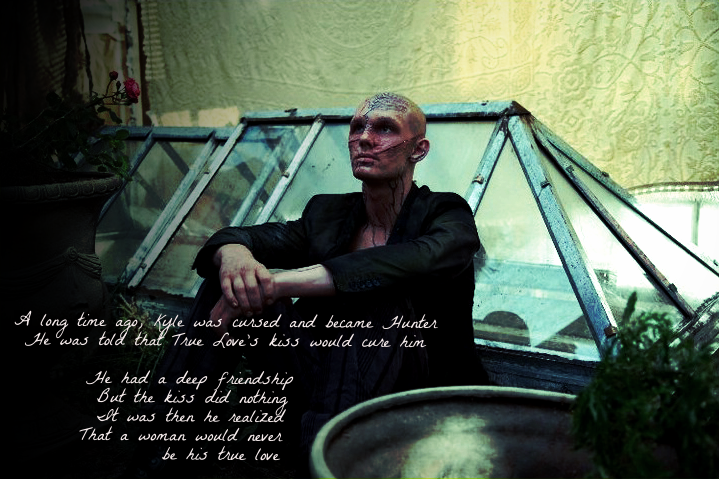 An AU version of Hunter, from Beastly.
True to the story, Kyle was cursed after making fun of a witch, and his looks became 'different', and thus he became Hunter.
Hunter was told True Love's kiss would cure the kiss. And he did have a deep friendship, one that made him believe that love was possible.
But when they kissed... he felt nothing but friendship. It wasn't true love.
Afterwards, looking into the mirror, into the face that he would wear forever, Hunter realized that it would never be a woman who would make him happy. So he left his home. Left his old life. And started a new. He was searching for love, now setting his eyes on the perfect man.
((This RP journal is for fun only, it is a version of Hunter that realized he was gay. I do not own Beastly or Alex Pettyfer))

People
[View Entries]
asgardsthunder
,
boldygoing
,
brave_heart_verity
,
doctricis
,
falkirk
,
feroxalgere
,
fresh_to_deaf
,
kalel_ofkrypton
,
maze_ofthorns
,
morally_cryptic
,
multisensual
,
noassgardian
,
peterhighking
,
poetwarrior
,
preciousblueberry
,
ressurgente
,
simplyhidden
,
thebeak
,
thecompanyman
,
unyieldingebony
,
william_kent
asgardsthunder
,
boldygoing
,
falkirk
,
kalel_ofkrypton
,
maze_ofthorns
,
multisensual
,
noassgardian
,
peterhighking
,
poetwarrior
,
simplyhidden
,
thebeak
,
thecompanyman
,
william_kent

Communities
[View entries]

Member Of (6):

Subscriptions (5):

Administrator Of (0)

Feeds
[View Entries]

Subscriptions (0)

Linking
To link to this user, copy this code:
On Dreamwidth:
Elsewhere: